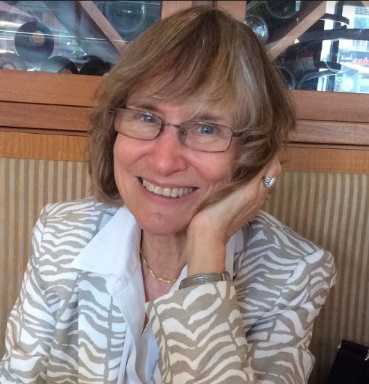 We Will Never Forget
On October 27, 2018. 11 Jewish people were murdered at the Tree of Life synagogue in Pittsburgh, PA while they prayed.  One of these was Joyce Fienberg, mother-in-law of our founder.  
To Jewish North Americans, this event has come to symbolize the rising wave of antisemitism. Each October 27th, Jews remember the lost 11 in their communities.  While we remember, we also long to push back against this hatred – to build bridges to our neighbors instead of walls. 
2 for Seder was created in 2019 and is held in memory of Joyce.  Our programs honor Joyce's life, not her death.  Her generosity and openness meant new people, including her and her husband's American and international students/co-workers, were regularly a dynamic part of their family's Jewish holiday meals.  Friendship and family ties were the most important thing to Joyce.  She was a true Woman of Valor.  2 for Seder and the openness it represents are part of her legacy. 
Who We Are
Pittsburgh Interfaith Evolution is  a non-profit based on the idea that every American and Canadian Jew can and should be involved in pushing back against anti-Semitism.  Our main programs are 2 for Seder, the Take Action Newsletter and Singing in the Sukkah.   Learn more about how building bridges across faiths makes a real impact. 
It's our right as citizens and our honor to do our best to protect the next generation and our neighbors from hate.
Social Media
2 for Seder has an active social media presence on Facebook and Twitter.  Please join us on these pages to be part of the discussion about finding commonalities and building bridges across North America.
Public Speaking
2 for Seder's Founders speak publicly about ways that individuals have the power to prevent hate.  
Marnie Fienberg
Founder
Marnie is the daughter-in-law of Joyce Fienberg.  She leads the 2 for Seder program. She is a former federal government contractor with more than 20 years' experience with strategic communications, planning, strategy and culture change.  Her past clients include the Department of Homeland Security (DHS) and the National Aeronautics and Space Administration (NASA).
In reaction to the Pittsburgh Shooting, she has switched careers to focus on social action – fighting hate and anti-Semitism at the grass-roots level.  She is focusing on continuing this effort as well as other projects to empower and encourage all groups to take a direct and positive stance against hate.