This Spring, join us for our first Community Seder, located in the Northern Virginia area.  Our plan is to bring the 2 for Seder concept into an organized community Seder for 100 participants.
If you are Jewish, please bring a friend who has never been to a Seder.
If you are of a different faith (or no faith) and want to experience a Jewish Seder, please join us!
The Community 2 for Seder will use a unique Haggadah, music and provide light refreshments and dessert. There will be a very special prize for whoever finds the afikomen!
Community 2 for Seder
Date: March 19th
Time: 3-5pm (light refreshments and desserts will be served)
Location: Pozez JCC
Cost: Individual: $18  Basic  $36 Silver  $54 Gold  To reserve a table of 10  $220
Thank you to our partner, the Pozez JCC of Northern Virginia for hosting this event.
A sample discussion card to be used at the
Community Seder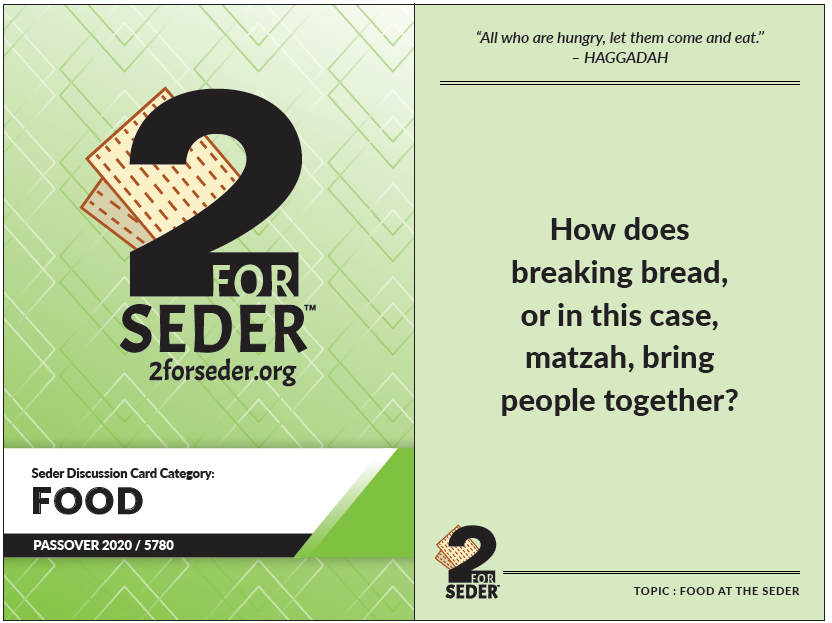 THANK YOU  to our Partners and Supporters


Girl Scout Council of Nation's Capital, Troop 4038